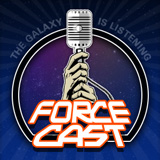 R2-D2 Focused Collectible News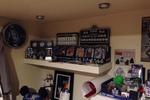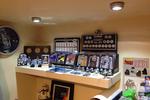 Light Up Your Collection

I recently had to move the majority of my R2-D2 collection into a smaller room, and with that came lighting problems. In one corner in particular I was bothered by not being able to see the collectibles very well and decided to look into simple lighting alternatives. The result was a self sticking, tap activated, battery operated LED three pack of lights for under $10. You can clearly see the difference in the photos above. A great idea to "lighten" up anyones collection!

---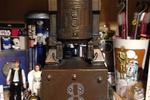 Custom R2-D2 Bronze Statue 8th Wedding Anniversary Gift

I recently celebrated my eight year wedding anniversary with my wife Shannon, and she surprised me once again with a very cool gift to add to my collection. The eighth wedding anniversary is the "bronze" anniversary, and she commissioned this very cool faux bronze statue from Modulicious by kyoob on Etsy.

---
---
---
---
---